Cassidy often publicly asks himself, "Why am I so easily amused?" The agenda today, the last official day of school for seniors? TP the AP Environmental Science class.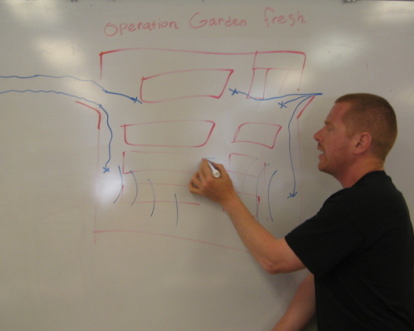 Of course, this actually involved literally days of planning, supply-gathering and screwing around to pull off.
*As many people have been asking about, I'll answer it here. The choice of name is a reference to Operation Market Garden, an Allied assault in the European theater of WWII.
I now have been asked to make a chem slideshow. My only obstacles are the lack of pictures, and the choice of song. "We Didn't Start the Fire" has some issues with it: we did start the fire, too many history references. Any suggestions?